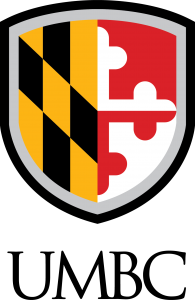 Confidential Resources
Conversations with these Confidential Resources will not trigger a report to the Title IX Coordinator or otherwise be shared. The only exceptions are when there is clear and imminent danger that someone's life is at risk, there is apparent or suspected abuse of a child or dependent adult, or there is a legal obligation to reveal such information under an enforceable court order.
Counseling Services:
Counseling and mental health services for students provided by licensed professionals (on-call after hours), including referrals to off-campus services for students
410-455-2472
Or make an appointment through the Retriever Care Portal
Center for Counseling and Consultation Comprehensive counseling, psychological, and consultative services to the students, faculty, and staff at the USG campus
301-738-6273
Provides space for students, staff and faculty from all religious and spiritual backgrounds to meet, worship, discuss, and celebrate their individual and collective faiths and belief systems. Only Pastoral Counselors are Confidential. All other staff are non-confidential resources.
410-455-3657
Provides counseling, support, and assistance for employees, as well as access to online resources.
1-855-410-7628
TTY# for the hearing impaired:1-800-697-0353
Medical Services:
Provides free medical exams, including STI/HIV and pregnancy testing for members of the UMBC community by licensed professionals
Note: UHS cannot provide a SAFE
410-455-2542
---
Quasi-Confidential Resource
Conversations with a Quasi-Confidential Resource may remain confidential unless, there is a continuing threat of harm, or there is a legal obligation to reveal such information. Otherwise, Quasi-Confidential Resources will report incidents, but are not required to share any identifying information with the University's Title IX Coordinator.
At UMBC, Athletic trainers and the staff of the Women's Center are quasi-confidential resources.
Advances gender equity and an inclusive campus climate through co-curricular programming, support services, and advocacy for marginalized individuals and communities and cultivates a survivor responsive campus as a means to address sexual violence. Professional staff can meet with UMBC community members to provide support via appointments or walk-in as staff are available.
The Women's Center also offers several discussion-based programs: a weekly discussion group for students; We Believe You: for survivors of sexual violence/power-based violence; Between Women: for women students who identify as LGBTQIA+ spectrum; Women of Color Coalition: for self-identified women of color students, faculty, and staff; and more.
410-455-2714
---
Non-Confidential Resources
Direct resource for support and information related to concerns and reports of sexual violence and harassment and other forms of sex and gender-based violence impacting community member access to their academic program, workplace, or UMBC services and programs generally. Contact point for required reporting and questions about  UMBC's Sexual Misconduct Policy, including informal resolution options, formal resolution through investigation, interim protective or supportive measures, and general support & resources.
Leah Reynolds, Interim Title IX Coordinator and Director
410-455-1717
24-hour police services and emergency response, acts as liaison with other agencies (e.g. courts system, medical facilities, criminal investigations), including protective order registration for on-campus enforcement and campus escorts
410-455-5555
24-hour campus security and emergency response, acts as liaison with local police and UMBC Police, including protective order registration for on-campus enforcement and campus escorts.
301-738-6065
Addresses a wide-variety of student concerns, including student life, housing, health/mental health, and student care and misconduct
410-455-2393
Provides facilities, services, and programs that support the academic mission of the institution and enhance the quality of life for students that live on-campus
410-455-2591
Dedicated to creating an environment that supports cross-cultural education and collaboration and celebrating cultural diversity, equality, and social justice.
410-455-2686
Provides assistance to students experiencing academic difficulty
410-455-2729
Coordinates reasonable accommodations for students, faculty, and staff with disabilities, "qualified" under the Americans with Disabilities Act (ADA and ADAA) and Section 504 of the Rehabilitation Act of 1973, who request and are eligible for services
410-455-2459
Provides activities, services and advising on visa related matters, for study abroad students, international students, international faculty, researchers and scholars at UMBC
410-455-2624
A community dedicated to reducing sexual assault at UMBC
Provides professional services and information to employees regarding benefits, compensation & classification, and employee relations
410-455-2337
Additional Resources: